WORMHOLES,HETEROTOPIA E8 LIE GROUPS AND OTHER BASKET CASES.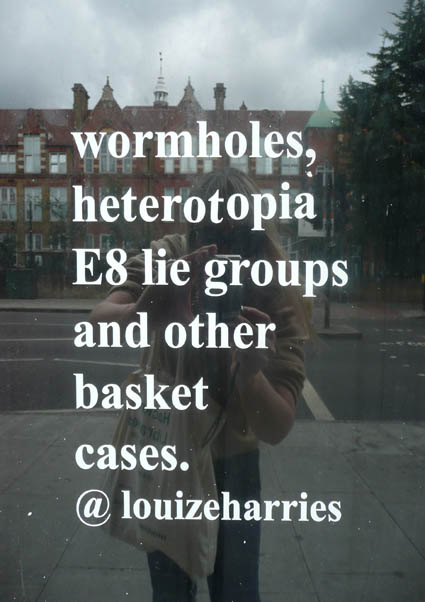 A large scale woven instillation in the window of VFD Dalston London
A piece about investigating the maths in weaving through the unifying theory of eveything
in response to being in conversation with a quantum physicist.
Wormholes then went on tour with Marawa the Amazing at Shoreditch town hall.